Festival in the community
Support the Santa's Little Guests program
In 2021, the Festival of Trees was excited to launch a new addition to the lineup of events and experiences: Santa's Little Guests. This program, possible only through the generosity of several business sponsors and the many supporters and donors to the Festival of Trees, brought holiday joy into some of the schools of greatest need here in Edmonton with a visit from Santa. 
This year, the program returns with more excitement than ever. If you would like to support the program by sponsoring a school, please contact us at events@givetouhf.ca.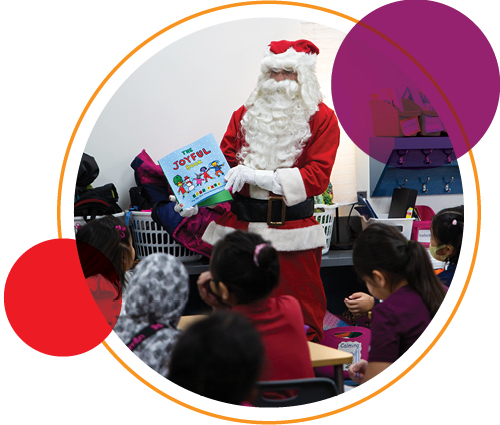 Ordering your holiday décor package with the University Hospital Foundation's Decorate and Deliver not only allows you to have an affordable, professionally decorated office or showroom for the holidays, but also supports the Festival of Trees cause.  
Decorate & Deliver orders can be placed by emailing decorateanddeliver@givetouhf.ca.