The University Hospital Foundation's 2023 Festival of Trees, presented by Landmark Homes, is raising $2.4 million in support of not one but two areas of innovation at the University of Alberta Hospital (UAH). 
With a new, state-of-the-art Simulation (SIM) Lab, our healthcare teams will be able to practice, refine, and practice again every step of every procedure and interaction under every condition imaginable.
Remodelling the Fourth Floor Atrium into an inclusive space of peace and comfort will provide patients, family members, staff and physicians alike a chance to step away from the high-intensity hospital environment.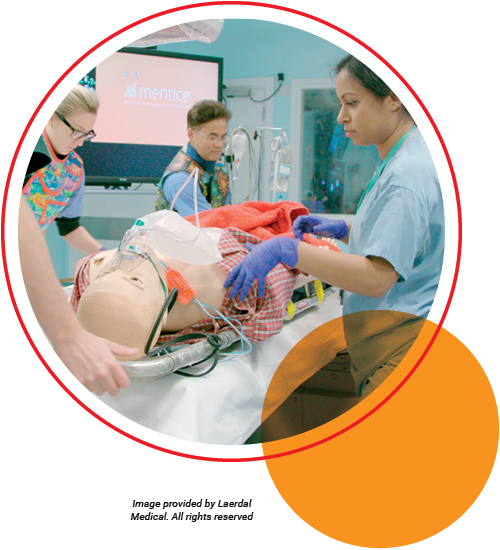 Nearly 1 million patients visit the University of Alberta Hospital site every year.

Over 10,000 staff, physicians, residents and volunteers

Over 13,000 surgeries per year, almost half are unscheduled or emergency surgeries

The average length of stay is 9.5 days
The new, state-of-the-art simulation centre will give healthcare teams at the University of Alberta Hospital the chance to perfect processes, procedures and teamwork in an environment that encourages starting over and trying again. It will cover nearly 12,000 square feet and be divided into seven state-of-the-art simulation rooms equipped with the most innovative technologies.
Health and wellness for all
The redevelopment of the Fourth Floor Atrium will advance patient and family-centered care for the nearly one million visitors the UAH sees each year and provide mental health and wellness support to the 10,000 staff, physicians, residents and volunteers.
"When we talk about innovation, we're usually discussing new technology, all the fancy new stuff in the hospital," says Dr. Townsend, Facility Medical Director of the University of Alberta Hospital site. "This project puts the focus on comfort measures for patients and the people coming to see them in the hospital. We're making sure they have a place that's less stressful, less sterile than the regular hospital environment. The less stress that people have, the better the outcomes."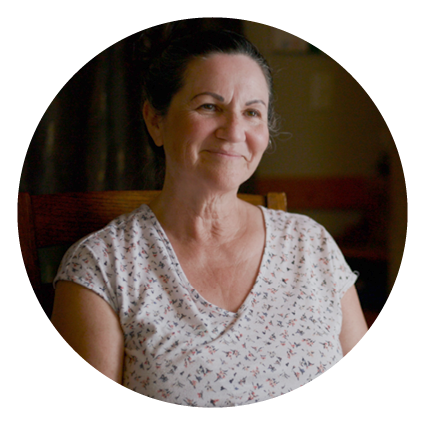 For Tracy Cardinal, it was a happy time and a scary time all at once.
Her husband, Robert, was donating one of his kidneys to their son, Mat, who had been living for the past several years with kidney disease. With no cure in sight, a transplant for Mat was the only option for a full and healthy life.
Tracy was happy that Robert was a match. At the same time, however, she couldn't help but wonder, What if it didn't take? What if his body rejected the new kidney? Can a person be on dialysis forever?
Robert and Mat's surgeries occurred on the same day at the University of Alberta Hospital. Both were successful. "The doctor told my hubby, 'You have a beautiful kidney.' That made us feel a lot better."
Waiting the entire day in the hospital was a different story. "I was there with Mat's brother and sister and two grandkids. It was a long day. We sat on benches and chairs in the hallway. It would have been nice if we had our own space for privacy. A lounge area would have been more comfortable. The hospital is an institution and it felt like one."
Mat was in the hospital for an entire month for his recovery. For Tracy, the big picture – that Mat was off dialysis – was most important. But a little more comfort could have gone a long way in making the experience even better.
"Just a bit of privacy so a person can eat where it's quiet would have been nice."
Your support makes a difference
The Festival of Trees has raised over $25 million for critically important causes at the University of Alberta Hospital site. From bringing incision-free brain surgery technology to Edmonton to expanding intensive care for cardiac patients, your support has impacted patients from head-to-toe.
Your gift can make a difference in the lives of thousands of Albertans and western Canadians by supporting these two critical areas of innovation.